Peacemakers of Rocky Mount will host its annual Hope Banquet fundraiser Thursday, October 4, 2018 at 7:00 PM at Englewood Baptist Church in Rocky Mount. Doors open at 6:30 PM.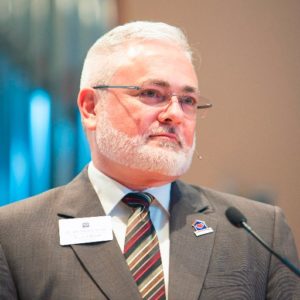 Reverend Vann R. Ellison, president and chief executive officer of St. Matthew's House in Naples, Florida, will be the keynote speaker. Ellison is widely known for his extensive outreach experience addressing issues related to hunger, homelessness, human trafficking, and drug addiction. He has appeared on numerous television and radio programs as an expert in these areas.
Reverend Ellison is a regular online contributor and his writing has been featured in local and national media. His experience includes counseling, law enforcement chaplaincy, non-profit management, hospital administration, and youth pastor. Ellison's career and calling allow him to counsel individuals in need of assistance through food and housing ministries, direct assistance and a recovery program at St. Matthew's House.
Born in Raleigh, North Carolina, Ellison attended Southeastern College in Lakeland, Florida with a major in Theology. He is an Eagle Scout and has served as scoutmaster and Chairman of the Board of the Collier County Hunger and Homeless Coalition. He lives in Naples, FL with his wife and four sons.
For $240, table sponsors will receive eight seats with dinner catered by Something Different. Individual seats are $30 each. The deadline for table sponsorship is Thursday, September 27, 2018.  For more information contact Donna Clifton at 252.212.5044 or donna@rockymountpeacemakers.org or visit rockymountpeacemakers.org
Peacemakers is a Christian non-profit organization serving South Rocky Mount with a mission to empower members of the community with the knowledge and skills necessary to lead successful and sustainable lives.
Special thanks to the following event sponsors: Taylor Financial Strategies, Pfizer, Freedom Industries, Inc., Family Medical Center, DPF Properties, Chick-fil-A, Bass Plant Farm, and Allegra.