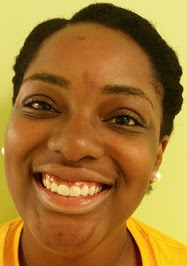 "Jamilah" is derived from a Swahili word meaning "beautiful." Beautiful describes Jamilah's demeanor and her heart for her students, which she calls "scholars."
Jamilah, a teacher at The Freedom School, finds joy and beauty in connecting with the 12 middle school scholars in her class and the blessing of being a role model to even younger students.
She described an interaction in which a 10-year-old was crying and clinging to a book. Jamilah, who also sought solace in books when she was younger, sat down with her, asked her what was going on. She reminded the sad child that she was special, loved and beautiful. The little girl was inseparable from Jamilah from that moment on.
Jamilah explains her philosophy – that when a child is troubled or acting out, she seeks to discern the root cause of the behavior. She
believes that this method fosters a relationship and grows trust between the teacher and the scholar.
Jamilah sees beauty in the challenges and gifts of her childhood – a father who died suddenly when she was young, a mother who worked three jobs to take care of her family, the responsibility of helping with her younger brother – all of which helped shape her heart for God and for others, especially her scholars in Freedom School.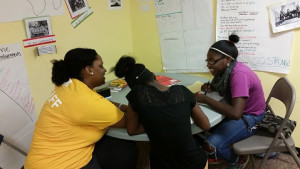 During the school year, Jamilah is a teacher in Halifax County, inspiring a love and mastery of Social Studies in the 9th through 12th grades.
Spreading beauty wherever she is, Jamilah is an inspiration at the Freedom School at Peacemakers of Rocky Mount. Go to Peacemakers to meet Jamilah and see how lives are changing in South Rocky Mount.